Hello and welcome to Sacs!
Based in the market town of Ashbourne, Sacs has been part of the independent high street for over 35 years.
You will find a beautiful range of both British and International brands, curated over the years to ensure the boutique is always full of wonderful colours, prints and individual pieces.

We took the opportunity to take over the business from its founder in August 2021, after reassessing our priorities during the Covid pandemic. We are loving the journey so far and we hope that you will join us in our new adventure. We are very excited for the new seasons ahead, keeping your most loved styles but also looking forward to introducing amazing new brands.

Come in and visit us if you can, we will do our very best to find you that outfit for a special occasion, the perfect pair of jeans and top, a capsule wardrobe…..

Hope to see you soon
Becky & Nic xxxx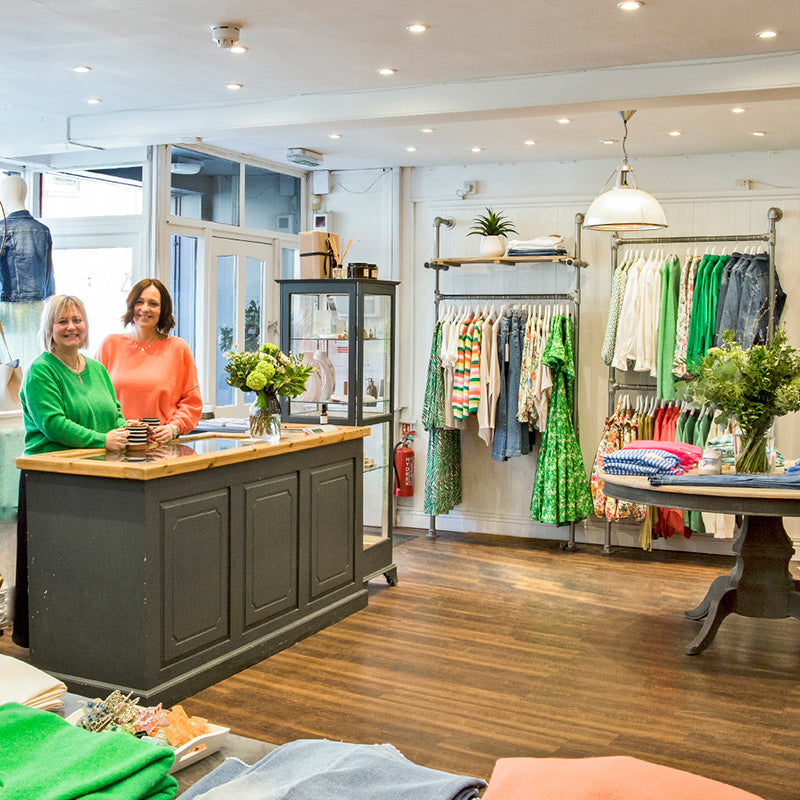 About Sacs
To find out more about us, our range of brands and our shop in Ashbourne, click on the link below.
Read More
Our Seasonal Picks
New in, seasonal or just some of our absolute favourites...